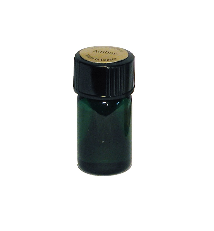 Small Simple Bottle
Regular price $23.40 Sale
This travel-friendly vial contains 0.625 dram or 2.3 ml of pure perfume. Most customers report 2 months' worth of daily application. A nub on bottom of cap dispenses a light application. Vial is tinted brown not green.
$11.85 for most blends.
$17.78 for Beyond Sex and Enlighten.
$23.40 for Shiva, Afterlife, Sandalwood and 5 year oak aged Patchouli.
Alcohol free, no preservatives, not tested on animals, no animal products. 
Apply to pulse point
Inhale deeply
Breathe Consciously